Two of my photos got recognition in Kuusamo XXV Nature Photo Competition.
Honorary award in Hannu Hautala category:
Taiten ja näkemyksellisesti toteutettua, katsomista kestävää pelkistettyä grafiikkaa, jonka vesilintuhahmot nostavat allegoriaksi kamppailusta elämän virrassa.
5th place in Art of Nature category:
Upeatunnelmainen kuva mystisestä vedenneitojen tanssista tummalla metsälammella, jota hillityn murrettu värimaailma hienosti tukee. Kuvan oleellinen elementti on vasemmanpuoleisen joutsenen kaulan kaari, jonka ympärille kuva pitkälti kiinnittyy. Myös alareunassa viitteellisenä näkyvä vedenpinta on oleellinen kuvaa tukeva elementti.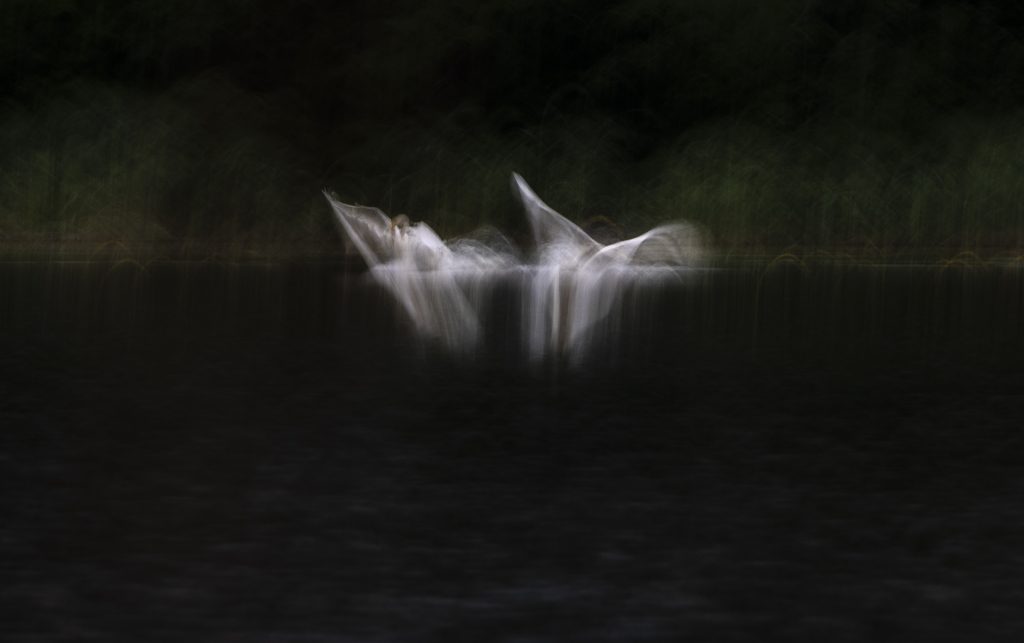 The most joyful part was live stream commentary from Meeri Koutaniemi about the 5th placed photo of swans: "beautiful, really poetic, calming and even mythological".